Mr Corbyn will not get elected simply he is telling the truth which the polit
icians in the West including UKIP and, or any other racists parties in Europe and America ca
nnot say because they are hypocrites.
Last night, I was watching how OBAMA and MERKEL were being interviewed on youtube in Berlin whereby they were being put on the wall of international politics on their political policies abroad both tried hard to explained their positions on public affairs at best.
OBAMA had to concede that he is now a former leader but he feels some of it might have not been a straight forward affairs. However, he feels those in active service such as MERKEL should value some of the difficulties politicians find themselves at a particular situation.
Den fredag, 26 maj 2017 11:37 skrev Bobby Alcantara <bobbyalcantara94@gmail.com>:

Jeremy Corbyn to blame terrorist attacks such as Manchester bombing on UK foreign policy
Intelligence experts have linked 'wars our government has supported or fought in other countries and terrorism here at home', Labour leader will claim
Click to follow
Indy Politics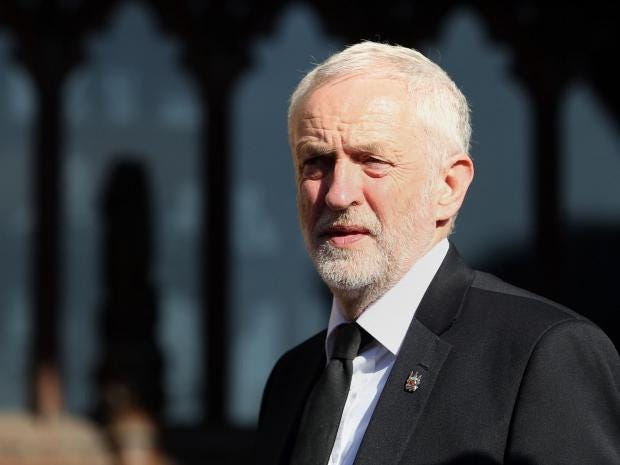 The Labour leader has opposed military action in Afghanistan, Iraq, Libya and Syria
PA
--
Disclaimer:Everyone posting to this Forum bears the sole responsibility for any legal consequences of his or her postings, and hence statements and facts must be presented responsibly. Your continued membership signifies that you agree to this disclaimer and pledge to abide by our Rules and Guidelines.To unsubscribe from this group, send email to: ugandans-at-heart+unsubscribe@googlegroups.com