Moses Nekyon/Farnk Mujabi,,
If the pollsters are right, then we are getting closer to the promised land. But YouGov got it horribly wrong the last time- and may be they are wrong this time. But one fact that no one can run away from is the magnificient fight Jeremy Corbyn has put. He abandoned all conventional wisdom and decided on a campaign based on ideological conviction- also his strategy of taking the battle directly to the people have had a huge impact in changing peoples minds. He is atracting crowds that no other British politician has ever attracted. He is now addressing three rallies a day, across the country- each one attended by a minimum 20,000 people, at some venues as high as 100,000. These are attendance  figures the conservatives can only dream about. And if they win it, the conservatives must know they will have a very divided country, because how can they rule the country without London, which they are expected to loose heavily? This is the type of campaign we wanted Mr Sanders to run in the USA elections- if the Democrats had done the only sensible option open to them at the time, which was to nominate him as their candidate rather than  a damaged Hilary Clinton.
If I ever stand for elective office in Uganda, this strategy of Jeremy Corbyn is what I would use: Go directly to the people and use charisma and personal touch to win people over. Theresa May's personal touch and charisma is like that of a morque or mortuary attendant, so you can see how she is avoiding any public contact, preferring to meet only with selected or carefully picked audiences in stage-managed media events. May be she expected a walk-over. Now she is realising she has a real fight in her hands. Whatever happens to Labour, win or loose, we are now in a very strong postion to rebuild the party after three disatrous years. We have rectified errors and put the party on a strong foundation. That can only be good, because by the look of things, the Labour Party will be left as the only socialist party left standing in Europe if the current right-wing and anti-establishment swing continues.
Bobby
Conservatives to fall 18 seats short of majority, latest YouGov poll model suggests
Poll gives Tories 42% of vote putting Labour only four points behind with 38%
Click to follow
Indy Politics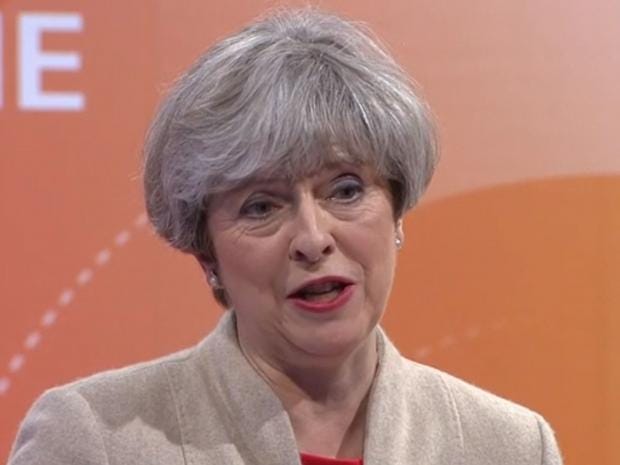 --
Disclaimer:Everyone posting to this Forum bears the sole responsibility for any legal consequences of his or her postings, and hence statements and facts must be presented responsibly. Your continued membership signifies that you agree to this disclaimer and pledge to abide by our Rules and Guidelines.To unsubscribe from this group, send email to: ugandans-at-heart+unsubscribe@googlegroups.com