Ramadan Day 8: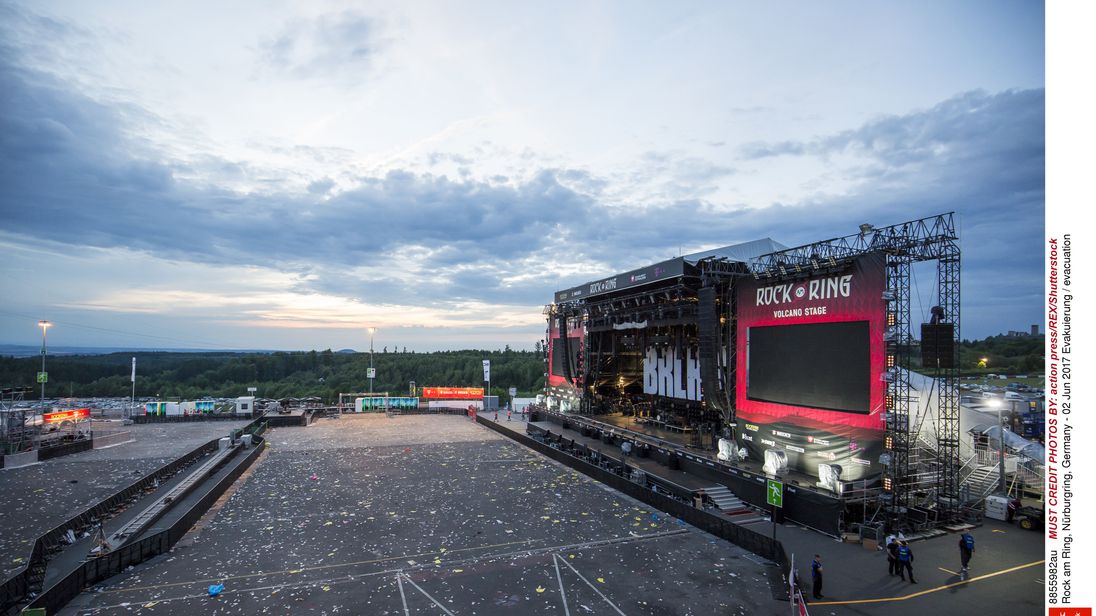 Crowds at one of Germany's biggest music festivals had to be evacuated because of "concrete leads" of a possible terror threat.
The Rock am Ring festival at the Nurburgring race track near the western town of Nurburg was suspended on Friday, the first night of the three-day event.
Security had been stepped up at the festival in the wake of the Manchester bomb attack.
Checks included body searches and a ban on rucksacks and bags, while around 1,200 police officers were on duty.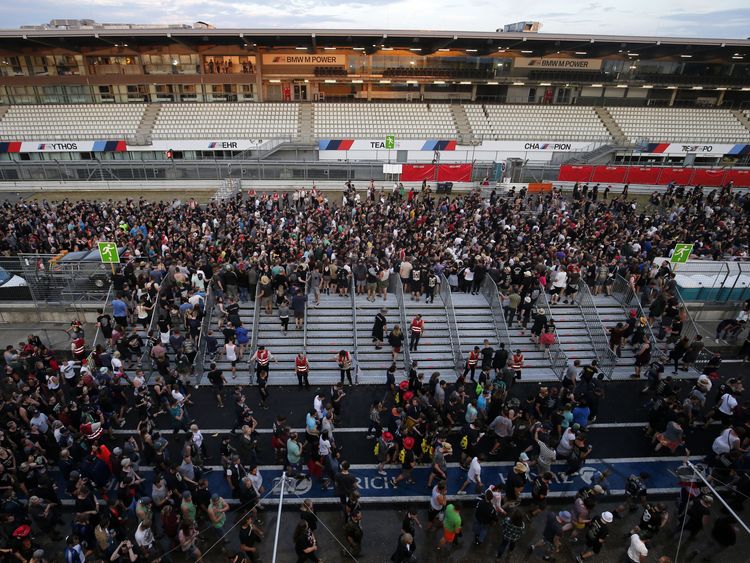 Koblenz police said the event had been suspended due to "concrete leads, which do not allow us to eliminate a possible terror threat".
However, after a police investigation overnight, the event was set to resume on Saturday with revellers being allowed back in by the early afternoon.
Concerns had been raised about a person, who had been involved in the festival preparations, including erecting the security fences.
Up to 90,000 visitors were expected at the festival, with many due to watch German hard rock giants Rammstein perform on Friday night before the evacuation.
British singer-songwriter Rag'n'Bone Man had been on stage earlier in the day.
The organisers used loudspeakers to inform concert-goers about the possible threat.
Leaving the site calmly, people sang You'll Never Walk Alone.
Festival organiser Marek Lieberberg said the grounds were clear by 9.30pm, about a half hour after people were told that they were going to have to leave.
"The public reacted fantastically," he added.
The rock festival's official Facebook page thanked fans for their "incredibly disciplined behaviour" and "exemplary cooperation".
Some 85 bands were due to play on four stages over the weekend, with Germany's Toten Hosen headlining Saturday's bill and California's System Of A Down due to perform on Sunday.
Germany has been on alert after a series of violent attacks last year, including when a lorry ploughed into a Christmas market in Berlin killing 12 people.
--
Disclaimer:Everyone posting to this Forum bears the sole responsibility for any legal consequences of his or her postings, and hence statements and facts must be presented responsibly. Your continued membership signifies that you agree to this disclaimer and pledge to abide by our Rules and Guidelines.To unsubscribe from this group, send email to: ugandans-at-heart+unsubscribe@googlegroups.com