Panic erupts after gunshots ring out near Barclays Center in Downtown Brooklyn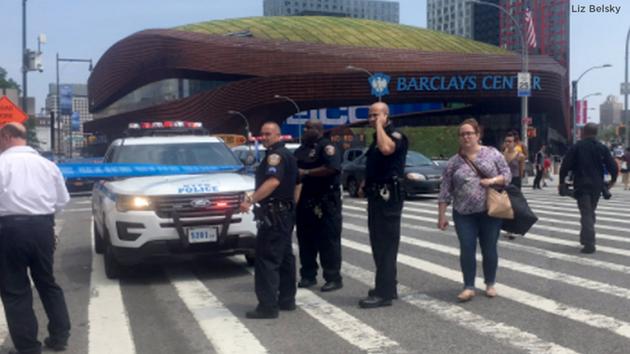 DOWNTOWN BROOKLYN, New York (WABC) --
Crowds of people went running after gunshots rang out near Barclays Center in Downtown Brooklyn Wednesday afternoon.
Reports came into police just before 2:30 p.m. that shots were fired near the Target at the intersection of Fort Greene Place and Hanson Place. This is in close proximity to Barclays Center.
Eyewitness News has learned that one man was shot in the leg. He was taken to a nearby hospital in stable condition.
Police are looking for a man who fled with a gun.
This is a breaking news story. Keep checking abc7NY for the latest information.
--
Disclaimer:Everyone posting to this Forum bears the sole responsibility for any legal consequences of his or her postings, and hence statements and facts must be presented responsibly. Your continued membership signifies that you agree to this disclaimer and pledge to abide by our Rules and Guidelines.To unsubscribe from this group, send email to: ugandans-at-heart+unsubscribe@googlegroups.com