Afuwa Kasule/ Mike Ocaya p'Ocure.
Here is the information you have been spreading conspiracy theories about. Please note the London Metropolitan Police is the best police force in the world. It is very thorough in all its investigations and leaves few stones unturned in a majority of cases. In this tragedy in particular, it is doing all it can to identity the victims of the tragedy. This is a painstaking process. The number they have confirmed today, of 255 who escaped the blaze, are those they have PHYSICALLY SPOKEN TO AND CONFIRMED WERE IN THE BUILDING AT THE TIME OF THE TRAGEDY. 
350 people officially  lived in tower but 14 were not there when the building went up in flames. But please note the police figures do not include those who may have been living in the tower illegally, and about whom very little is known, unless their illegal landlords come out and tell the truth. The government has offered an immigration amnesty to all illegal immigrants who may have been in the tower at the time, to come forward or to provide information on any one who may have been living illegally in the Tower. The government has also offered amnesty from criminal prosecution for any landlords who rented properties out to illegal immigrants, currently a criminal offence in the UK. It is estimated up to 300 people may have been living illegally in the Tower.
Afuwa, can I now appeal to you to refrain from joining the cacophony of  distasteful conspiracy theories when tragic events like Grenfell take place?. 
Bobby

Grenfell Tower fire: Police confirm 255 residents escaped blaze
Investigators say 350 people lived in the west London block but 14 were not there when the building went up in flames
Click to follow
The Independent Online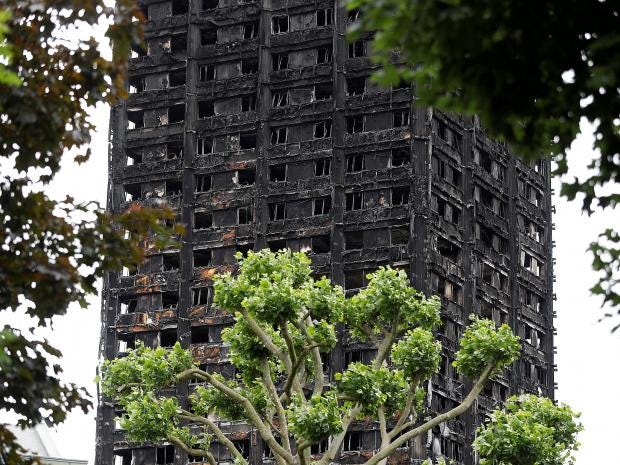 --
Disclaimer:Everyone posting to this Forum bears the sole responsibility for any legal consequences of his or her postings, and hence statements and facts must be presented responsibly. Your continued membership signifies that you agree to this disclaimer and pledge to abide by our Rules and Guidelines.To unsubscribe from this group, send email to: ugandans-at-heart+unsubscribe@googlegroups.com