Presidential age limit not a commandment from God — Hon. Otafiire
Minister of Justice and Constitutional Affairs, Hon. Kahinda Otafiire has revealed that the presidential age limit could be abolished which would  allow the president contest again.  Article 102 (b) states that a person is not qualified for election as president of Uganda if he or she is "less than thirty-five years and or more than seventy-five years of age."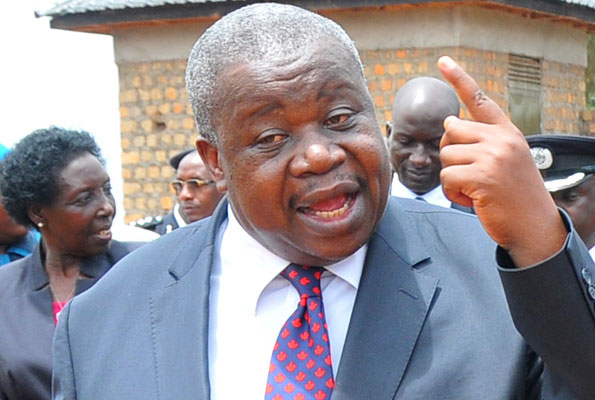 According to Otafiire, a bill is to be gazetted to allow for possible amendment of that clause.




"What is so special about Article 102? Is it a commandment from God? If the public wants the age-limit amended, it will be amended. If they don't want, we shall leave it," The Observer reported.
 "The Constitution is not my property. I am just a custodian. If people want some articles to be amended, it is their right."
Otafiire's remarks confirm earlier speculation that government plans to have the presidential age cap abolished.
Comments
1 comments
--
Disclaimer:Everyone posting to this Forum bears the sole responsibility for any legal consequences of his or her postings, and hence statements and facts must be presented responsibly. Your continued membership signifies that you agree to this disclaimer and pledge to abide by our Rules and Guidelines.To unsubscribe from this group, send email to: ugandans-at-heart+unsubscribe@googlegroups.com