In this mailing:
Soeren Kern: UK: Boris Johnson Sparks 'Burka-Gate'
Burak Bekdil: Turkey's Neighborhood Bullies
by Soeren Kern  •  August 12, 2018 at 5:00 am
"I believe that the public will see this for what it is — an internal Conservative party witch hunt instigated by Number Ten against Boris Johnson, who they see as a huge threat." — Tory MP Andrew Bridgen.

"Taken to its logical conclusion, the anti-Johnson brigade's stance would mean that nobody is allowed to offer their view on any matter in case it causes offence. Is that really the kind of country we want to live in? ... We live in a country that used to believe passionately in free speech. As we all know, even when exercised with care and responsibility, free speech can and does offend some people. But timid politicians who take the easy option and prefer not to tell people what they really think about things like the burka are killing this vital right." — Nigel Farage, former leader of the UK Independence Party (UKIP).

"Boris Johnson should not apologise for telling the truth.... [female facial masking is] a nefarious component of a trendy gateway theology for religious extremism and militant Islam.... The burka and niqab are hideous tribal ninja-like garments that are pre-Islamic, non-Koranic and therefore un-Muslim. Although this deliberate identity-concealing contraption is banned at the Kaaba in Mecca it is permitted in Britain..." — Taj Hargey, imam at Oxford Islamic Congregation.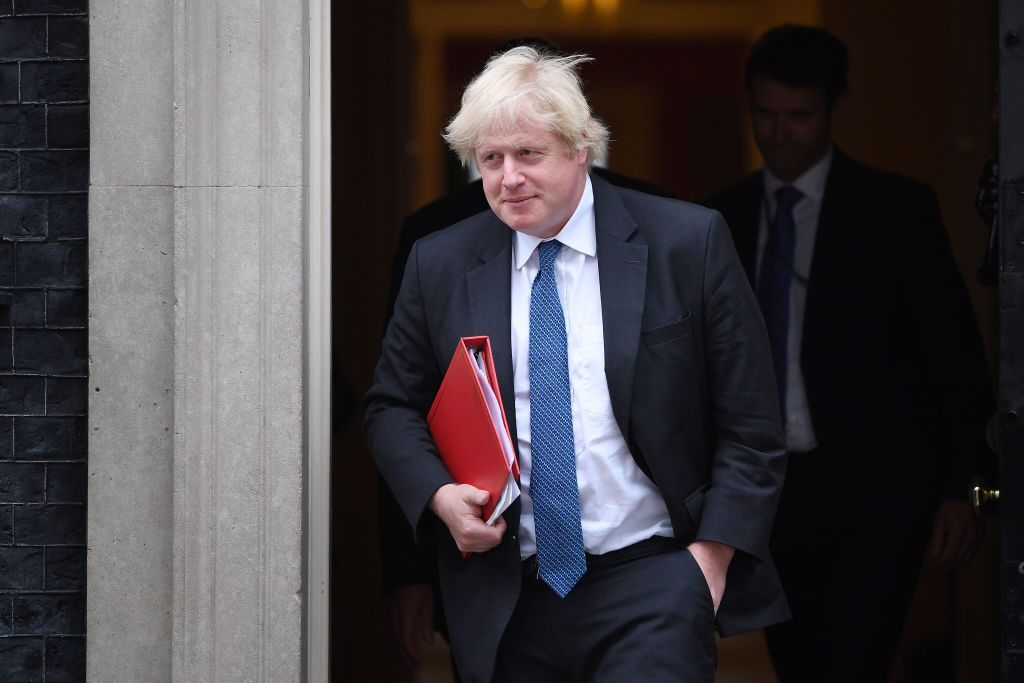 Pictured: Boris Johnson (the Foreign Secretary) leaves
10 Downing Street
following a cabinet meeting on June 12, 2018 in London, England. (Photo by Chris J Ratcliffe/Getty Images)
Former foreign secretary (and possible future prime minister) Boris Johnson sparked a political firestorm after making politically incorrect comments about the burka and the niqab, the face-covering garments worn by some Muslim women.
The ensuing debate over Islamophobia has revealed the extent to which political correctness is stifling free speech in Britain. It has also exposed deep fissures within the Conservative Party over its future direction and leadership.
In an August 5 essay published by the Daily Telegraph, Johnson argued that he was opposed to Denmark's burka ban because the government should not be telling women what they may or may not wear in public. Johnson wrote:
Continue Reading Article

by Burak Bekdil  •  August 12, 2018 at 4:00 am
Turkish President Recep Tayyip Erdogan's foreign ministry keeps bullying his country's neighbors and the region, just like his friends, President Maduro of Venezuela and President al-Bashir of Sudan.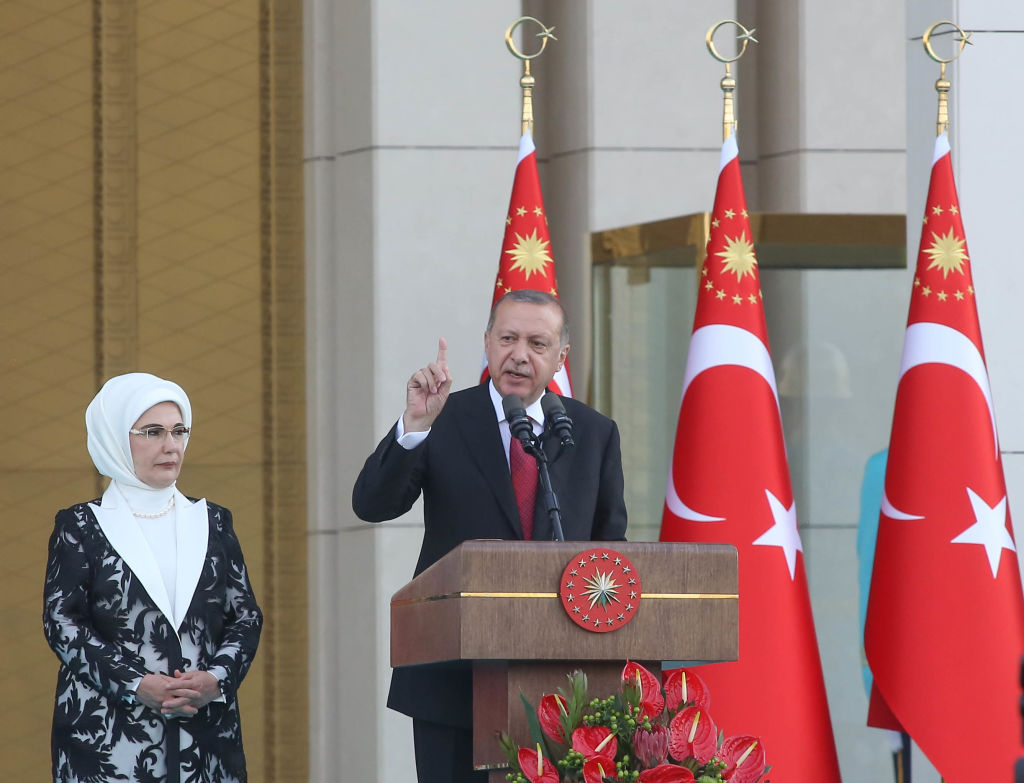 Turkey's President Recep Tayyip Erdoğan makes a speech at his inauguration ceremony in Ankara on July 9, 2018. (Photo by Stringer/Getty Images)
President Recep Tayyip Erdoğan's motorcade arrived at his 1,100-room palace on an unusually rainy day in Ankara on July 9. His armored Mercedes was showered with red roses, thrown at the car by crowds cheering him hours before an extravagant inauguration ceremony. A 101-gun salute and an Ottoman military band greeted him along with 10,000 selected guests (this author was on the guest list but, in protest, preferred not to attend).
Whereas pompous scenes from Erdoğan's palace ceremony showed the glittering face of Turkey on July 9, events from the day before were saddening and unveiled "the other Turkey." A passenger train derailed in the Thrace region west of Istanbul, killing 24 and injuring more than 300. On the same day, students from the Middle East Technical University in Ankara were arrested for carrying placards "insulting the president" at their graduation ceremony.
Continue Reading Article


--
Disclaimer:Everyone posting to this Forum bears the sole responsibility for any legal consequences of his or her postings, and hence statements and facts must be presented responsibly. Your continued membership signifies that you agree to this disclaimer and pledge to abide by our Rules and Guidelines.To unsubscribe from this group, send email to: ugandans-at-heart+unsubscribe@googlegroups.com