South Africa trade union defends 'erotic' show for prisoners
A South African trade union has defended prison officers for organising an erotic dance show for prison inmates last month as part of annual Youth Day celebrations, AFP news agency is reporting.
The Public Servants Association (PSA) trade union, in a statement, says that the performers were not strippers as they were "not half naked as alleged".
Pictures of the entertainers dressed in black lingerie and knee-high boots dancing with prisoners in orange gear, at the high-security Johannesburg Correctional Centre jail, went viral.
A member of group is reported to have told the Sowetan newspaper that they were not strippers but professional street dancers called Sexy Lingerie and Boys group.
Authorities suspended 13 prison staff over the incident.
The PSA statement says that an innocent dance had been turned into something ugly:
Social media took an innocent entertainment program of the youth day celebrations at the prison and turned it into something ugly...
The dancers were clothed in appropriate, suitable dancing attire (tights) and not half naked as alleged."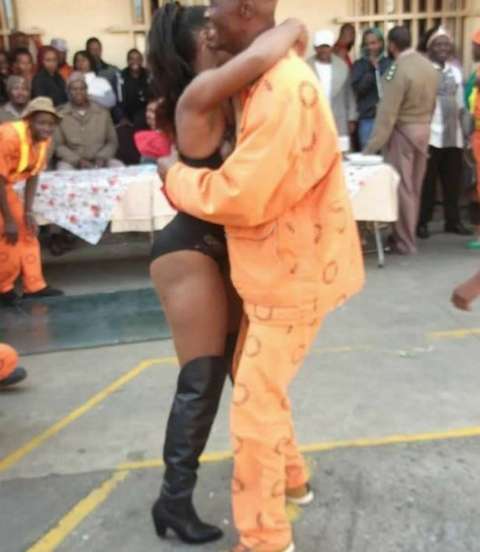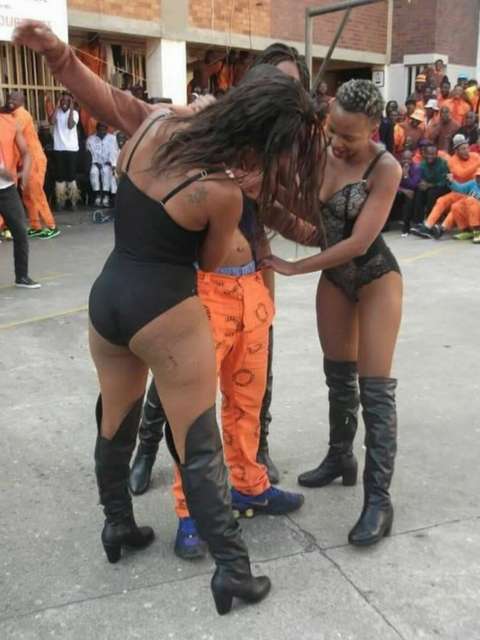 The trade union has to challenge the prison officers's suspension, AFP reports.

--

Gwokto La'Kitgum
----------------------------------------------------------------
"Even a small dog can piss on a tall building" Jim Hightower
--
Disclaimer:Everyone posting to this Forum bears the sole responsibility for any legal consequences of his or her postings, and hence statements and facts must be presented responsibly. Your continued membership signifies that you agree to this disclaimer and pledge to abide by our Rules and Guidelines.To unsubscribe from this group, send email to: ugandans-at-heart+unsubscribe@googlegroups.com